Some Fish Species of Port Canaveral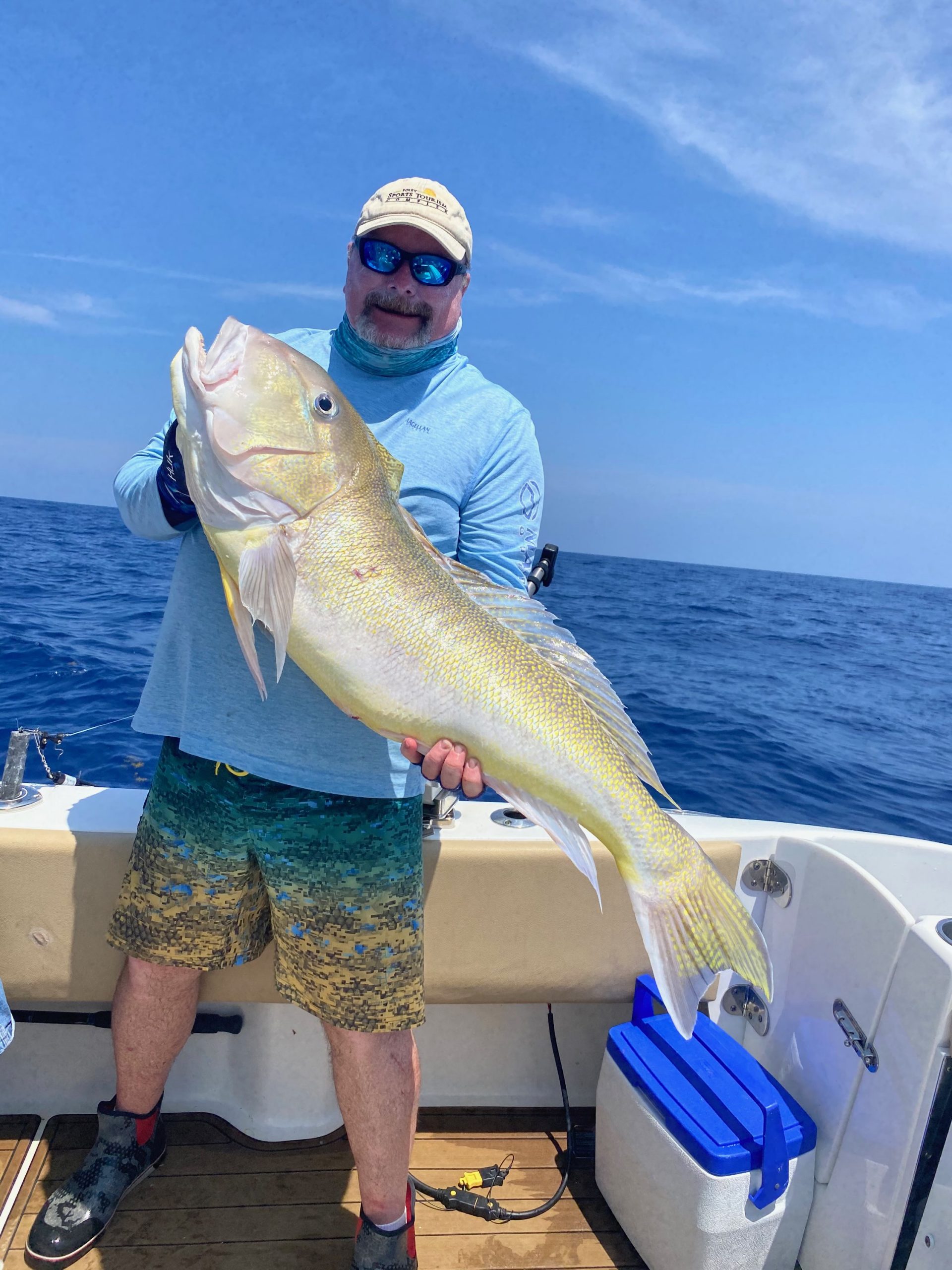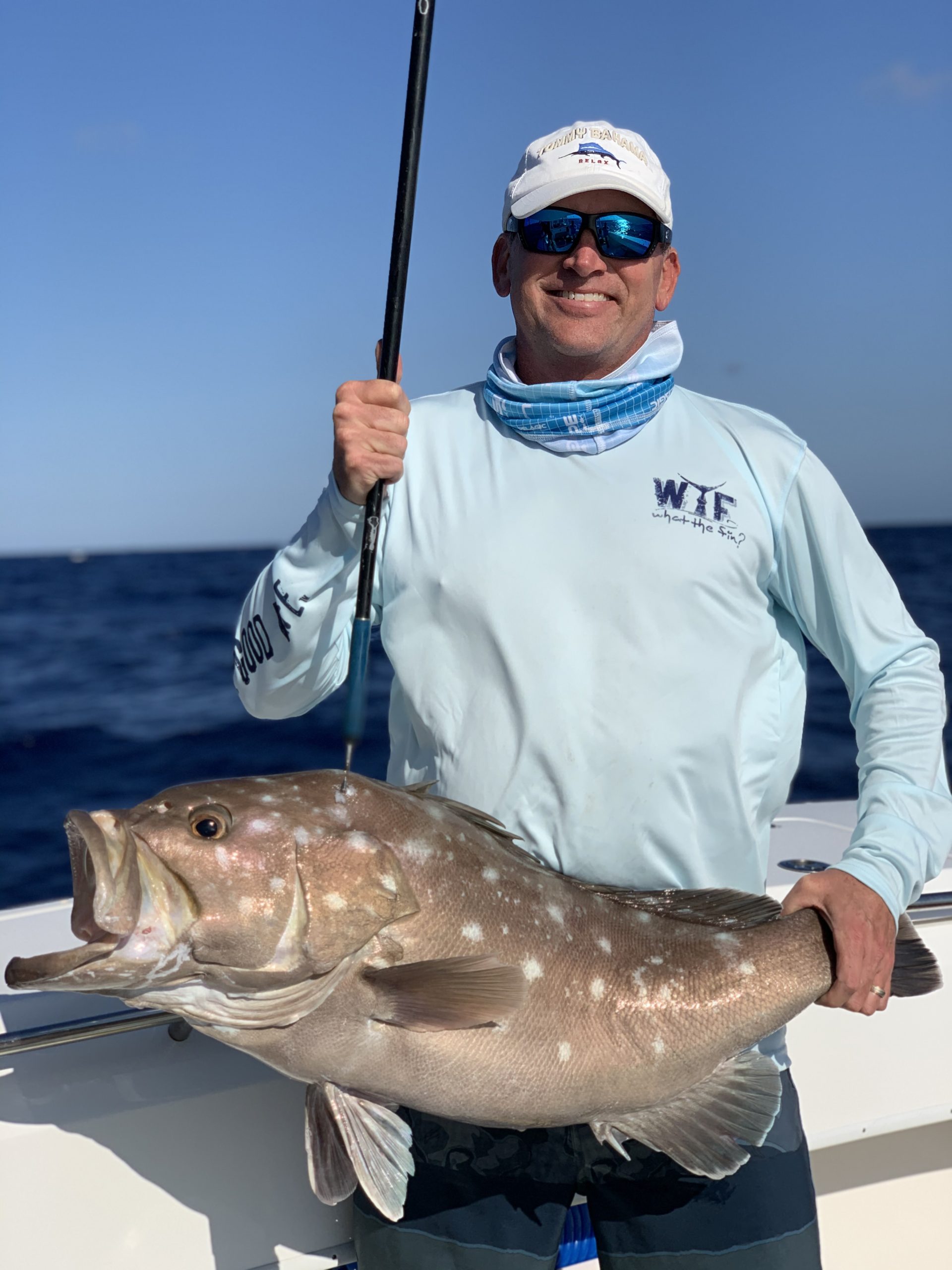 Snowy Grouper
Hyporthodus niveatus
Snowy grouper has brilliant white meat. The flesh is lean, moist, and flaky when you cook it properly. Its high yield and delicate flavor make it suitable for many cooking applications and recipes. It's ideal for grilling, searing, broiling, poaching, frying, or steaming. You can also eat it raw in the form of ceviche, sushi, or sashimi.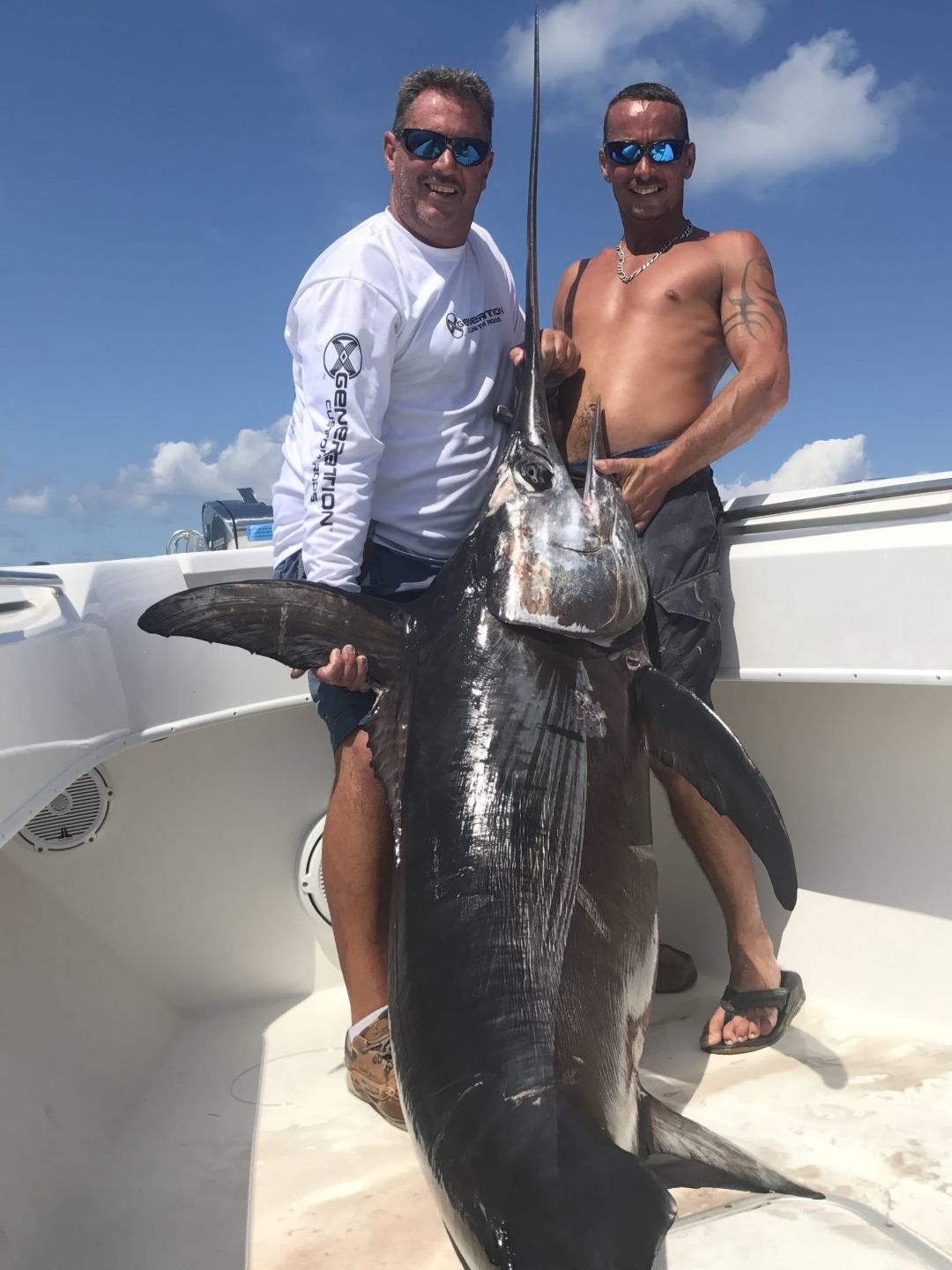 Swordfish
Xiphias gladius
Swordfish provides an excellent source of selenium, a micronutrient that offers important cancer-fighting and heart health benefits. It is protein-rich and loaded with niacin, vitamin B12, zinc and Omega-3. Best of all, it's low in fat and calories.
This is a special trip requiring us to run out to a water depth of 1600'+ and using very heavy deep drop tackle. The catch is exciting and the quality of the meat makes it a perfect option to try to land that special fish that you can brag about for years to come.
Mission
Statement
"I know that every customer is special and every charter is a special occasion. I guarantee that we will provide a safe, friendly, and professional experience. My boat will be clean, maintained at the highest standards, rigged with high-quality tackle and electronics, and my crew and I will work as hard as possible to find and catch the fish and make your experience a memorable one. Come and see one of Florida's great fishing destinations."
Captain Joe Smith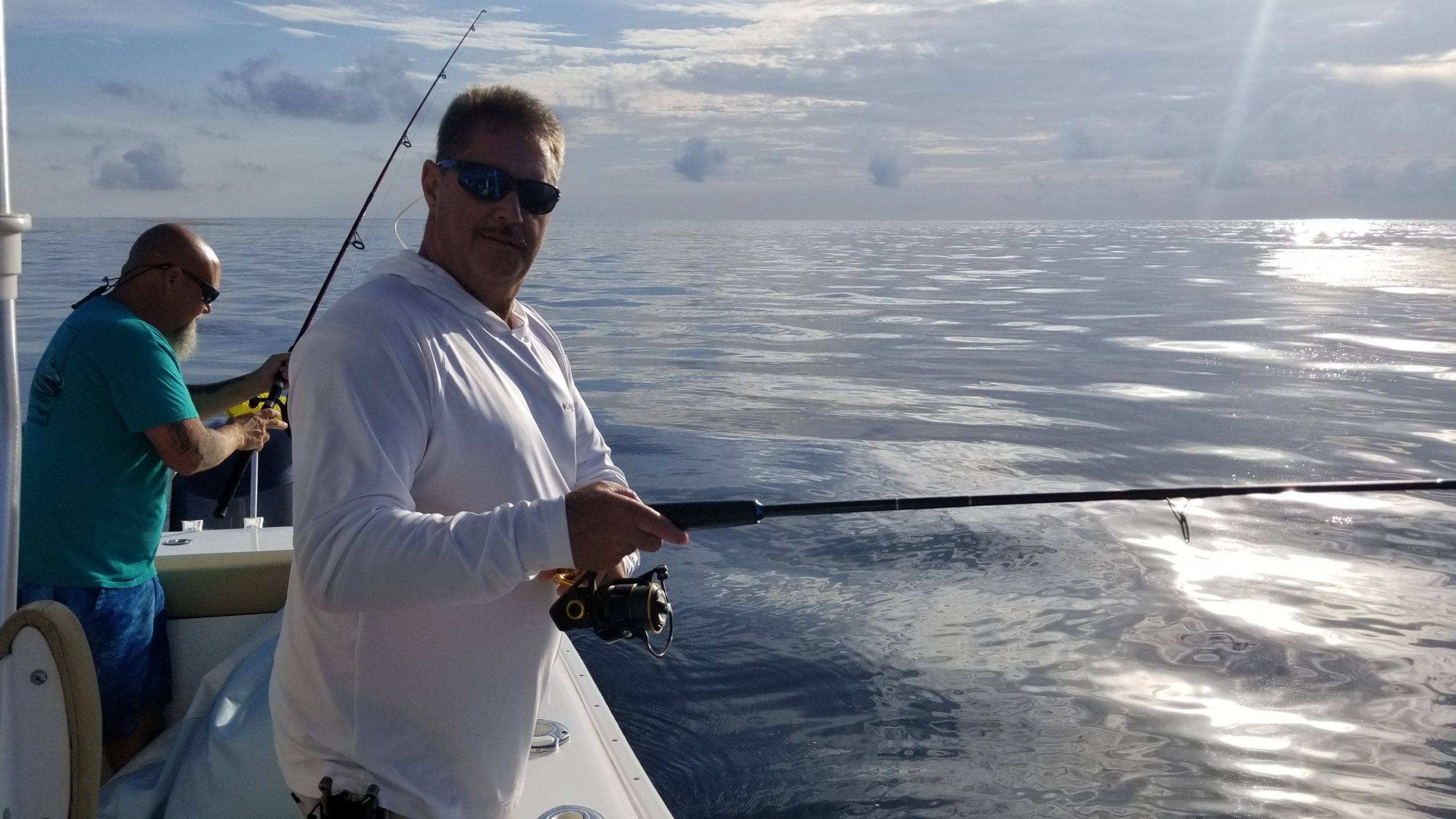 Gallery
Port Canaveral Fishing Pictures
" I Wanna Fish Where It's Warm "
Saint Somewhere Charter's Fishing Vessel "Savannah Wind" is conveniently located at Blue Points Marina in Port Canaveral, FL. Just a short 45 min drive from Central Florida and adjacent to all of the activities of the famous Cocoa Beach. Come spend a day with us and we will make it our mission to provide you a most enjoyable and memorable fishing experience.